Redefining Space by Robotics
ロボティクスによる空間の再定義
INTERACTIVE PROTOTYPE DESIGN | プロトタイプデザイン
May – October 2018 , Japan
もし空間がロボティクスによって生き生きと動き出したら。

そんな未来を思わせるテーマのもと、その空間で人々がどのように振る舞うのか、どんな関わり方があったら望ましいか議論を重ね、全く新しいマシンの形にたどり着きました。

心地よく人と共存できる振る舞いや、生き物らしさを実現する工夫を随所に重ねながら試作、そして実際に動くプロトタイプまでを制作しました。


Prototype | モノづくり
未来の日常のワンシーンを描くことからはじめ、ひとの振る舞いを検討してから、ロボットに求められる機能やデザインを導き出す。まず技術・形在りきの従来のロボット開発とは真逆のプロセスから生まれた、プロトタイプです。
---
What if robotics can make room space animate and active like amebic organism?

Given the futuristic premises, we did brainstorming about human behavior under the circumstances, hypothesize presumable interaction scenario, and came down to radically new idea of robotic machine that could redefine the concept of space.

We created and demonstrated working prototype, that incorporated behavioral characteristics of natural living systems, and also contained original language to communicate interactively with humans living around. It is a revolutionary prototype of Socio-compatible robot.


Prototype | モノづくり
We started from how robot could deliver the value to human in given concept, and design services, then finally came down to the size, shape, specs and functions; directly opposite from conventional robot development. Value-based design led us to embodiment of soft robots, the latest area of robotics research.
---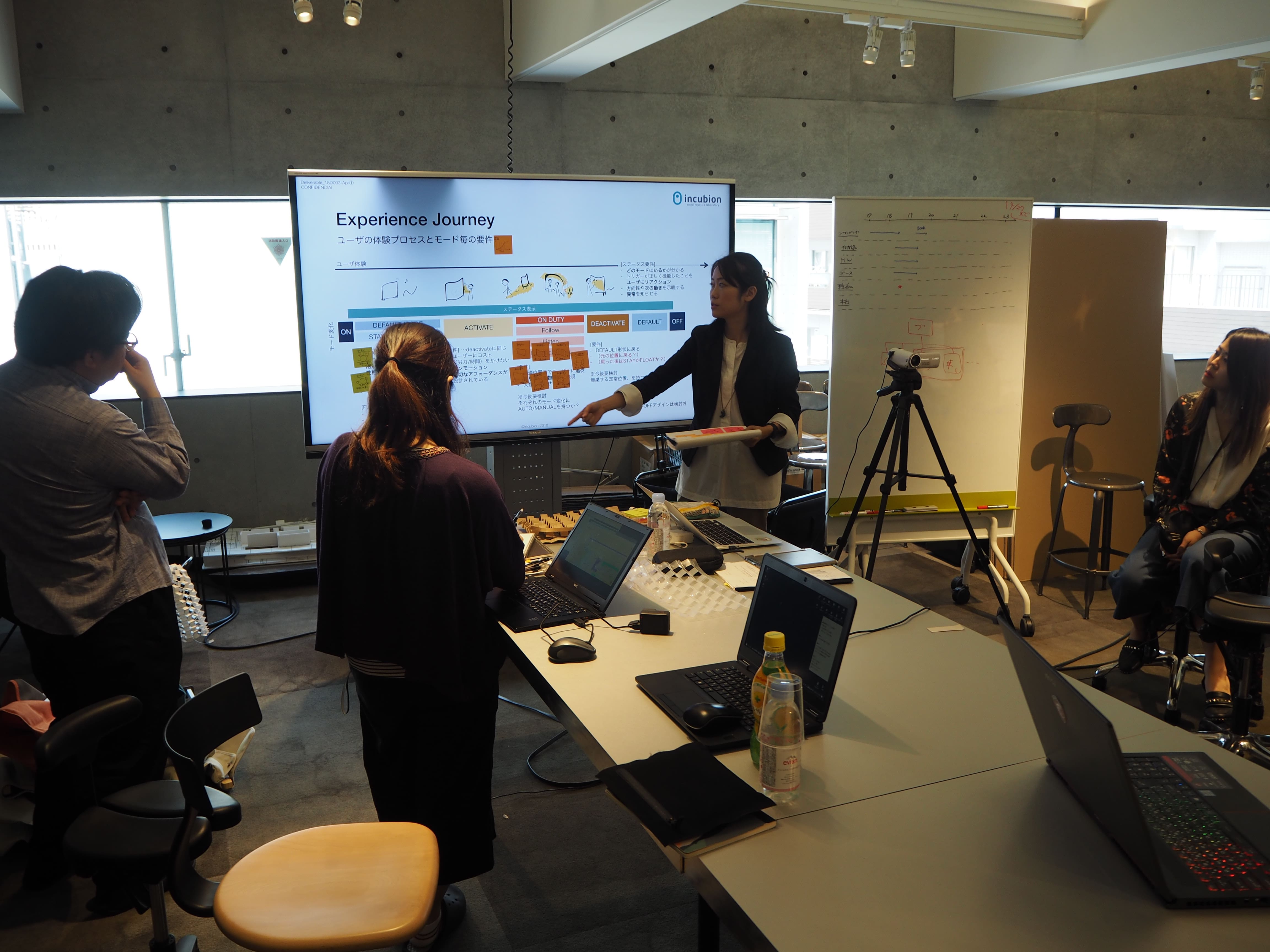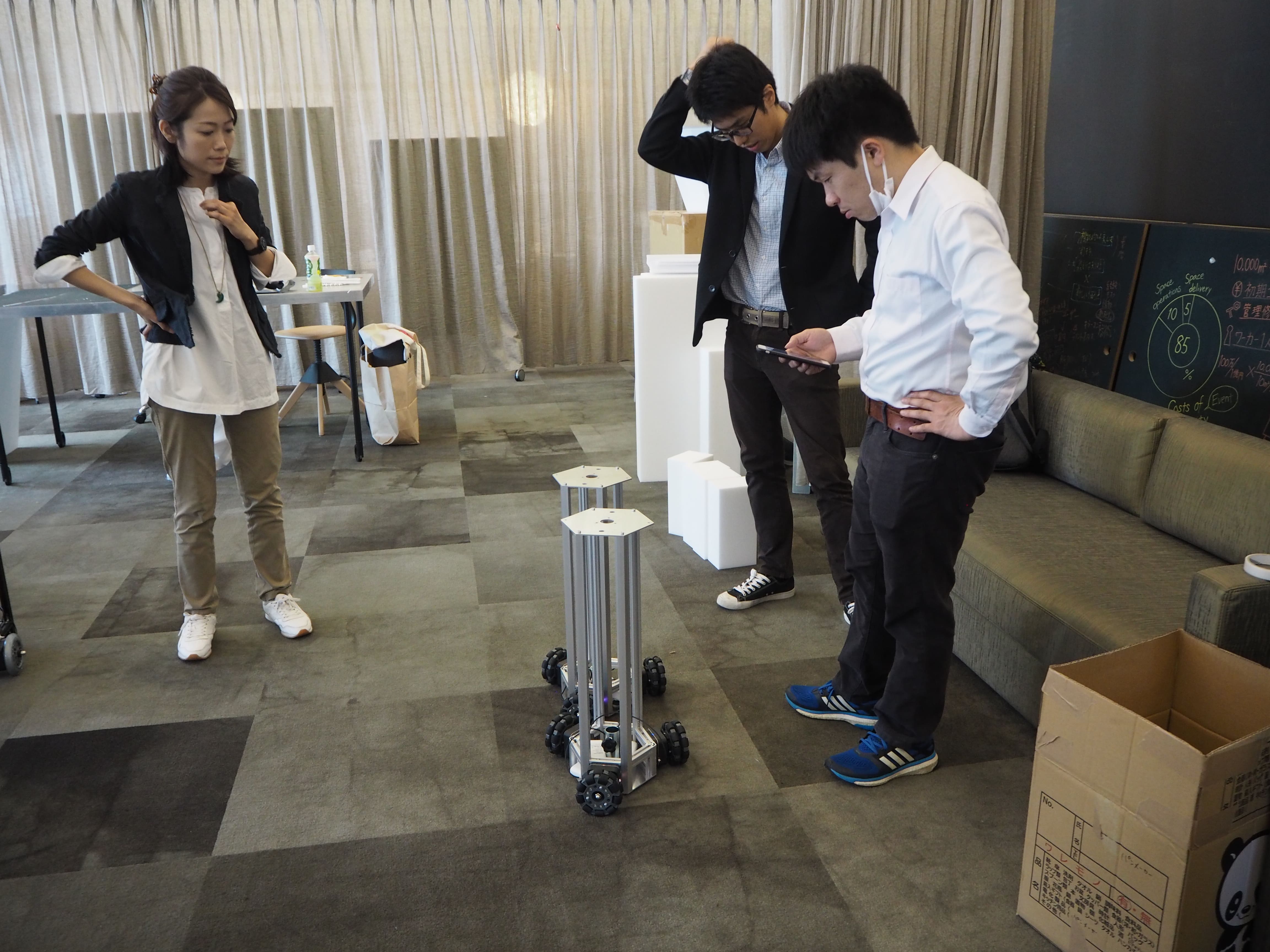 ---
TEAM